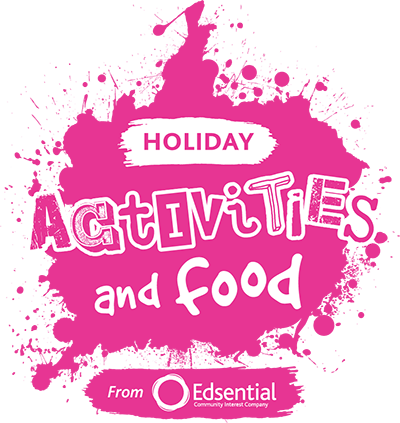 Edsential are delighted to be coordinating the Holiday Activities with Food programme for 2023 for Wirral Council – Funded by Department for Education.
Edsential's Holiday Activities with Food programme provides enriching activities, delicious nutritious meals and a chance for young people to meet new friends in a safe & fun environment, during school holidays across Wirral.
The Easter Holiday Activities with Food programme is now over, thank you to all our providers for making it such a success. Keep an eye out on our social media or website in the coming weeks to find a full list of available clubs for Summer HAF 2023!
Find out if you're eligible
Did you know that on average, parents spend up to £500 per year, per child on school meals? There are so many children that are eligible but do not benefit from this crucial funding. Our aim is to make as many families as possible aware of their child's entitlement to hot, tasty, nutritious meals in school through term time, as well as the great activity opportunities available to them in the holidays.
HAF Impact
A huge thank you to all our providers and providers across Wirral for making HAF a great success. Here is a snapshot of the opportunities Edsential HAF provided in 2022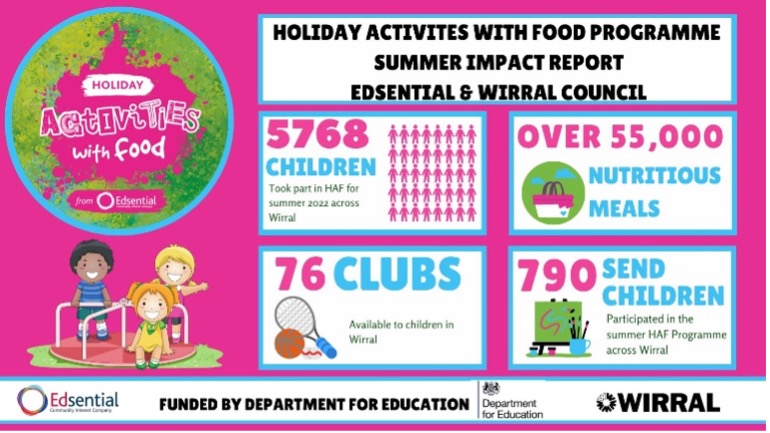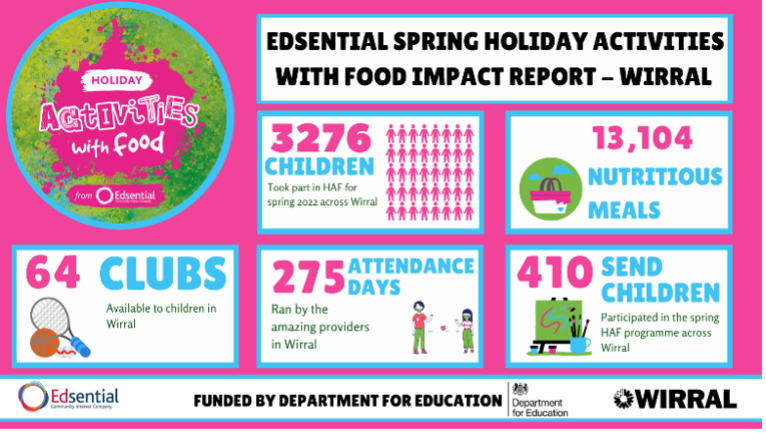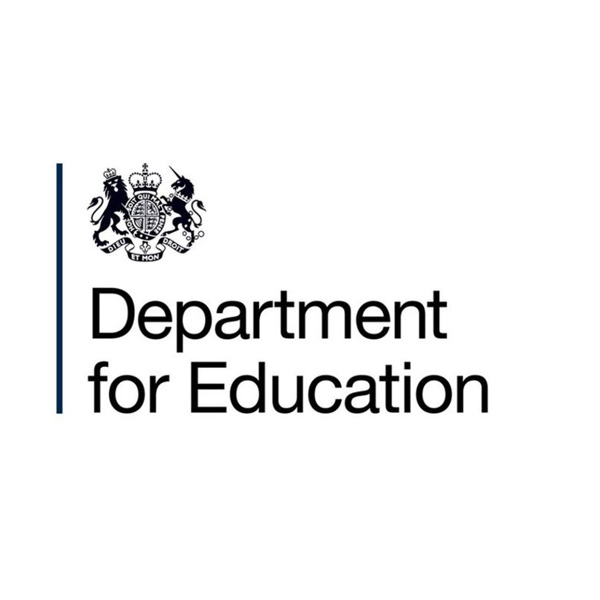 Contact Us
For more information, contact our HAF team.